Daily Report
BUILDOMAX helps clients to stay on top of their projects & tasks to know exact live update of their business through real time reporting. The ability to see who is doing what in real-time allows top management to increase efficiency, do better resource allocation and enhance accountability. Buildomax helps construction professionals leverage their business with daily reports.
Excellent construction firms do well with daily reporting. Properly prepared reports leads to field accountability and allows project managers to effectively monitor jobsite activities, which can potentially save the company from big issues and unnecessary expenditure down the road. Over time, automated daily reports with consistent input data has the potential to make a meaningful impact on construction management by delivering many business benefits. A fresh set of daily job site data can enable managers to be proactive in breaking down departmental silos and encouraging collaboration.
The Daily Reporting helps clients manage all types of construction projects online including apartments, roads/bridge construction, industrial buildings, structural works etc. It helps to control project cost & time, increase efficiency of process & task completion within set budget, smoothen communication and increase overall efficiency of resource utilization.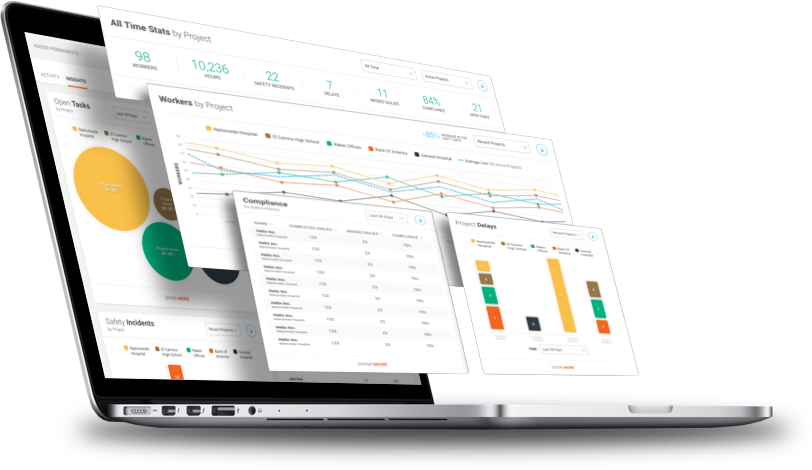 Subscribe to our Newsletter