Labour Management
Labour management is one of the important techniques used by managers in construction project management. A good project management in construction should vigorously pursue the efficient utilization of labour. With a proper labour management, the availability of labour will always sufficient to carry out all construction work and completed on time without any delaying of work. Thus, time and cost loses will be minimized. Our labour management modules are designed to satisfy these requirements. Labours are uniquely identified using their Aadhar number.
a. Labour Attendance

Labour attendance can be noted daily. This will increase the easiness in identifying the total working hours and extend of work progress. Labour wages can be allocated properly with this automation.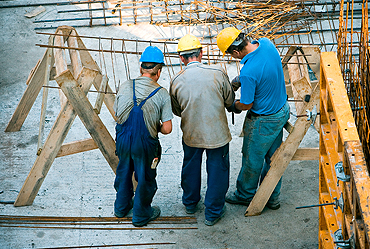 Subscribe to our Newsletter